Portland's Peace Rally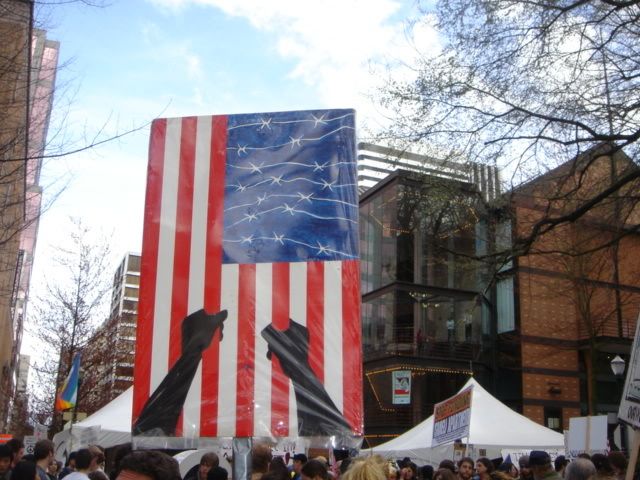 Portland, Oregon. March 18th, 2007

Slightly sunny day in Little Beirut.

Some anarchy, some nudity but mostly peaceful.

Marching, street theatre, action alerts.

Here is just some of what I saw.




There's our Katie!!!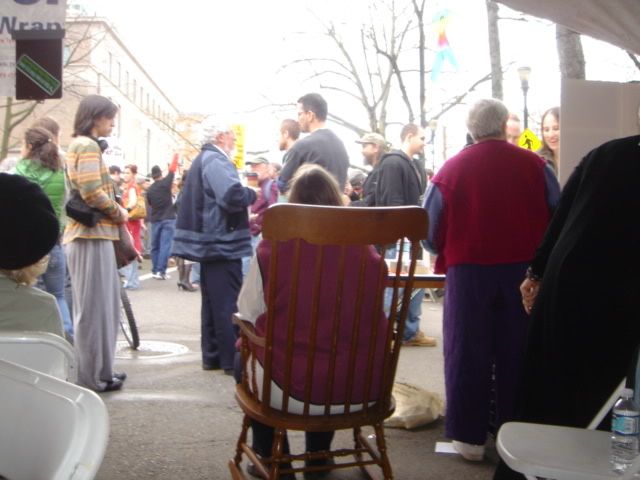 Seriously Pissed Off Grannies from the Surge Protection Brigade. Yes, the rocking chairs are still being held by the cops. Just one of the many action tents put on for the community.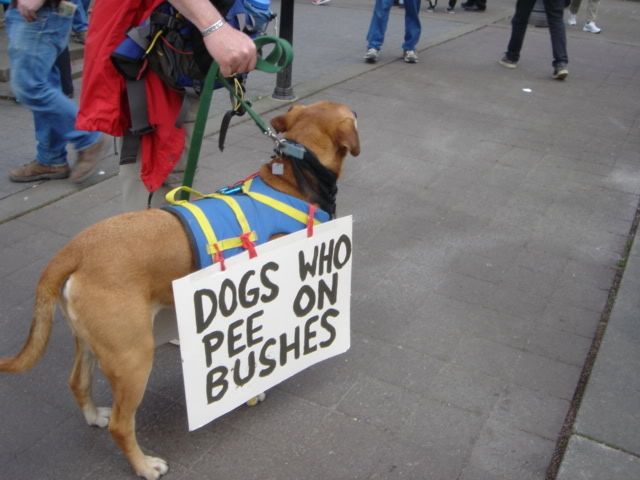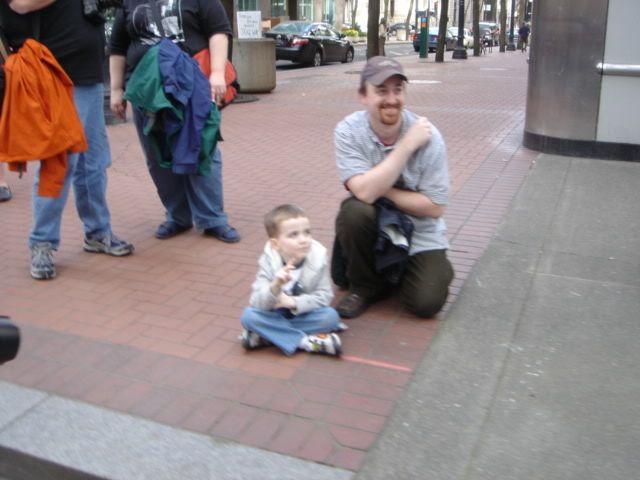 A little dude giving us all the Peace sign.

First protest I've been to where the sidewalks were mostly empty and the streets were packed.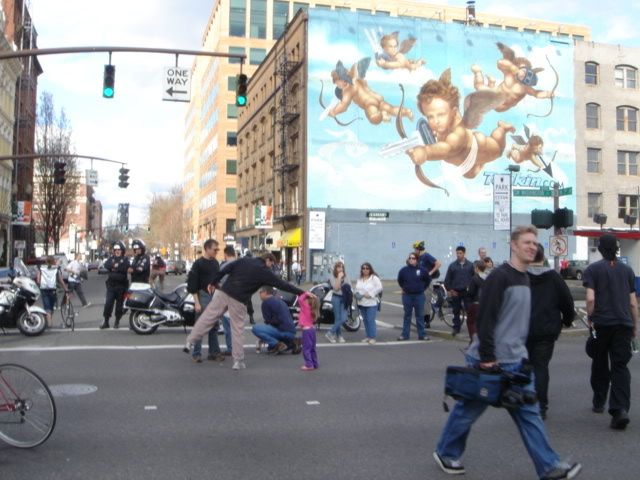 God's creatures with weapons. Ironic for me.


Portlandia... she's always above me at marches.


Support the Troops; give them Halliburton Stock


Religous Left.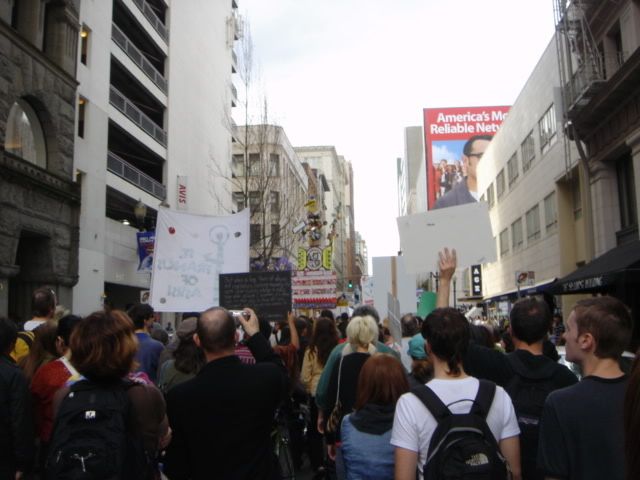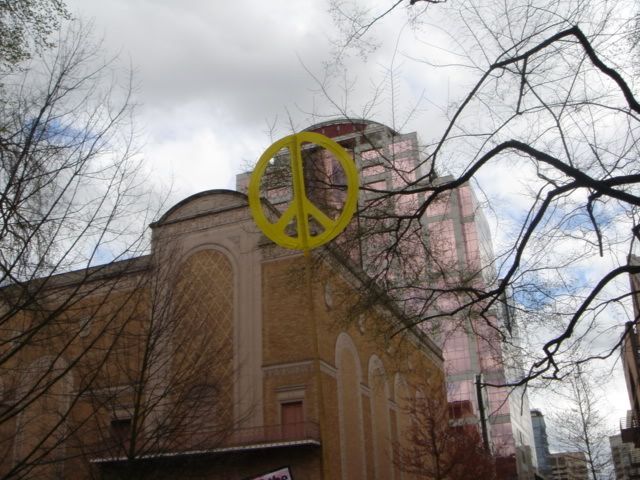 All around this statue, children had written messages of peace and hope in chalk.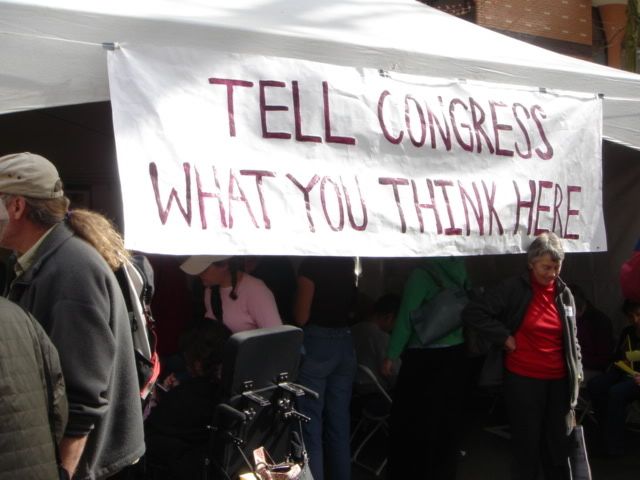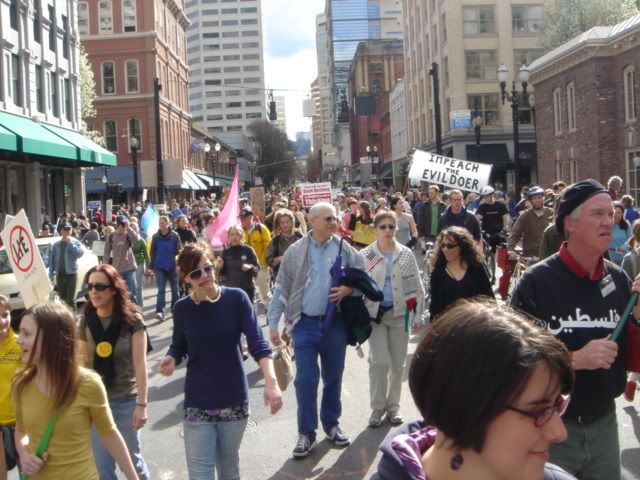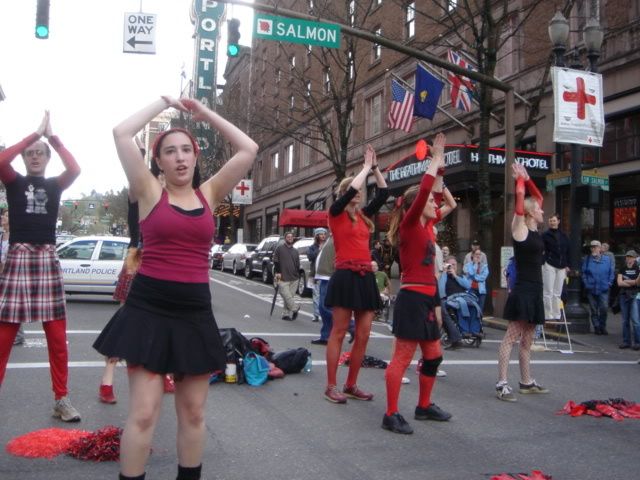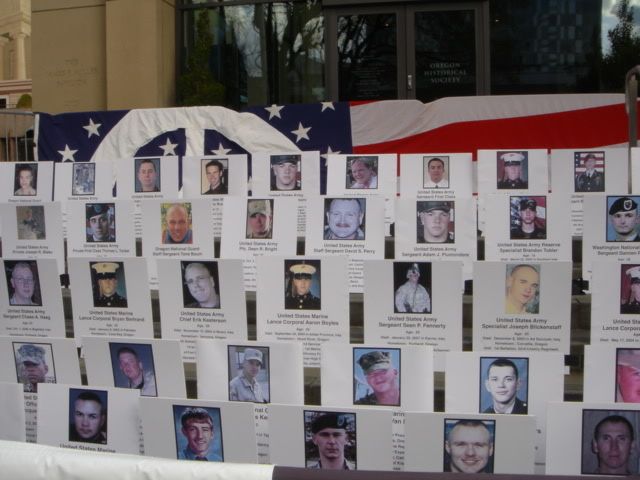 I think my later diaries about today will be more focused.

Street Action.

Community Action.

Crowd/March itself.

Later.. my unraveled ramblings thoughts.

But it sucked having to have another Peace March. Hopefully we won't have to do this again next year.

Stop the NEXT WAR NOW!